From Kelly Nolan, Marketing Director For Mamma Mia's
"Allison is by far one of the most passionate, patient, and straight forward people I have ever met. Her enthusiasm and love for her trade is contagious. The restaurant that I do marketing for is currently hosting one of her Sprout Network televisions. I can honestly say that I would not have been so eager to jump on board with the program had it not been for her passionate and determined attitude. She got me excited and optimistic about our partnership which I was able to translate over to the owners of the restaurant and eventually was able to get approval for the television. The placement and installation process was a bit bumpy but Allison was so patient with my coworkers and I. On the other hand she was also very straight forward and honest about her needs as an advertiser, which was refreshing and helped me make educated decisions in a timely manner. Hosting a Sprout television requires that I work closely with Allison for a few days out of each month. I also see her at local trade shows and networking events. She's always so very pleasant, on point, and of course, passionate. I would recommend a professional partnership with Allison to anyone because not only does she have a love for Communications but a love for life."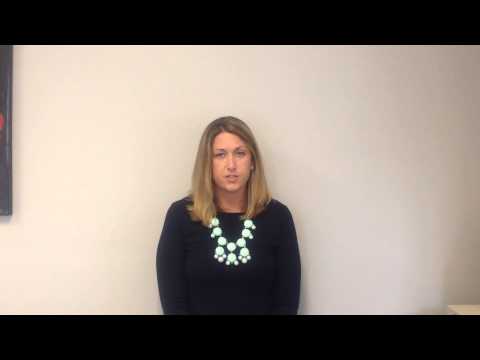 From Nick Drosopoulos, Owner Of Brant Rock Hop
"Sprout is a great way to expose your business. A "no brainer" for local businesses to reach local consumers. Our customers sit and watch the TV while having their meal. Actually they're glued to the TV and like the trivia too. In fact our staff reads it all the time. We've been happy working with Allison and the Sprout Digital Network."
From Stephen Drosopoulos, Owner of Venus II
"A great way for any business to advertise is on the Sprout Digital Network. Customers are always watching the TV from the bar, in our lobby area or looking for something to do while waiting for their take out. Allison is so much fun to work with. She's organized, considerate, patient and flexible. We've been happy with everything she's created for us and I tell her all the time she could be a professional photographer. I would recommend her to any local business."
From Lori Tolentino Office Coordinator Age in Place of New England
"I have had the pleasure of working with Miss Rachel Glasser this past year. I do have to say that our office has not been the same without her. Her passion, care, and concern always comes first towards others. Rachel will go above and beyond. We need to see more of that in today's society. Nothing but 5 stars for Rachel Glasser!"
From Tim Holick, President/CEO Wood Palace Kitchens
"Allison and Sprout Digital Network is an asset to your marketing plans. Her creative ideas and caring personality will guide you to success. She empowers, excites and motivates me. I highly recommend her and the Sprout Digital Network advertising value."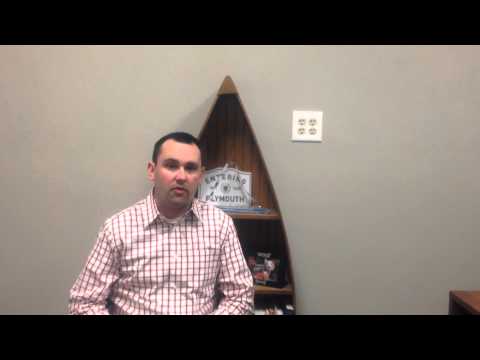 From Yvonne, Carver Appliance
"Every time I speak with Allison I learn something new about marketing and promoting my business. She is very good at what she does. I've had people tell me they've seen my ads on the Sprout Digital Network TV's. And that's a good thing!"
From Christine Garamond, Marketing And Sales Spillane's Nursery
"People are telling me they're seeing my ad on the Sprout TV's. Our ad just started and we're already getting calls."
From Cindy, owner, Crayon College
"The first week of advertising Crayon College on the Sprout Digital Network, I received 4 text messages from parents raving about how bright and cheerful our ad is. They also said they noticed it 4 times in the hour which is great for our marketing exposure. I truly appreciate how Allison represented Crayon College, the company in which I am so passionate about."
From Nikki Walsh, President, PK Walsh Hair Solutions For Women
"Allison Lux Nuovo has been a lifesaver to the strategic growth of my company. Her professionalism, expertise with social media and integrity has been the driving force for my business. I attribute much of our success both last year and this year to her incredible skills. She is a pleasure and alot of fun to work with. She brings excitement and fantastic ideas to the table. I would HIGHLY recommend her to anyone who needs to increase their business numbers and be brought to the front line of how technology works in today's growing market."
From Steve Schroeder,Senior VP Co-founder, Bowling Rewards LLC:
"Allison is a once in a lifetime jewel who takes great pride in her work. In this day and age it is very rare for people to go the extra mile and do such outstanding research to make sure their solutions are the best possible solutions available, and that's exactly what Allison does. Customers and business partners can rest assured, they are getting the best possible service and solutions when they work with Allison, and that's a great feeling!"
From Tracy Shand,  SRES,MCIC Top Agent at Jack Conway:
"Allison implemented a marketing campaign for me in 2006 and beyond. It augmented my success as the Top Agent in my town, for market share in real estate sales for 2006. Highest kudos to her!"
From Diana Sabino, Director of Marketing & Communications at Southwest Florida College :
"Allison is an inspiration to many. She is a strong, upbeat and positive role model who never stops climbing the highest mountain. Anything she sets her mind turns to gold."
From Diane Dragoff, Freelance Writing and Editing, Purchasing & Facilities Mgr. at United Way
"Allison has a fine sense of what her clients need, even if they are unsure of what services they should have. She has an eye for detail and is dilligent about follow-through. You can count on Allison to get the job done!"
From Lynn Laporte, Health & Skincare Consultant, Arbonne International
"Allison not only has an energetic, positive attitude herself she innately encourages others to have the same. From the time we met I knew instantly that she was a sincere kindhearted individual and I have enjoyed building our relationship. I look for to many years ahead of partnering together and networking. If you have not had the pleasure of working with her yet I strongly encourage you to seek her out."
From David L. Kagan, Owner of Kagan Media and Founder of AppFest
"Allison is a consummate networker, and even though we have not yet done business, I have benefited from knowing her, as she has already helped me with vendors, publicity ideas, and hiring referrals. I would not hesitate to hire her or recommend her to anyone looking for a spark plug of ideas on publicity, social networking, hiring, marketing or other need."
From Leslie Gray, CEO The Acupuncture Healing Center
"Allison is a ball of light and has exceptional energy to bring to any situation. She has a depth that sees beyond the the surface. I highly recommend you finding out for yourself ;o)
From Alan Keller, Sales Executive At Hess Print Solutions
"Allison was a pleasure to work with. She is a detail oriented person that is always determined to help her clients. Allison has wonderful communication skills along with being a true professional. She is confident and is committed to excellence. If the opportunity comes up, I would like to work with Allison again.
From Tammi Jacobsen, Client Service Coordinator at MA Small Business Development Center & Incredible Blogger for Gracie's Bark
"Allison is one of the most passionate and energetic marketing professionals I know. Her dedication and enthusiasm to her work is remarkable. Allison's creativity and dynamic approach to marketing makes her a fabulous resource for individuals and small businesses. It has been a pleasure knowing her and working with her over the years." http://www.graciesbark.com/
From Suzanne Catraio, V.P. Marketing At Bridgewater Savings Bank
"I had the ultimate joy of working with Allison when she was introducing a community calendar to the area. Her passion and belief in the product she was promoting were contagious. And perhaps most importantly, the advertising space my company purchased produced new sales. I placed ads in the calendar continuously and also purchased advertising space on a promotional mug Allison was working on for a local business. I highly recommend Allison as a business partner and service provider."
From Robin Drysdale, Independent Distributor, Geiger/First Impressions
"Allison has boundless energy and exudes a confidence that she has clearly earned."
From Kathy Walsh, Co-Founder of PK Walsh Hair Solutions For Women
"I think of Allison as the Social Media Ninja! As a novice in this field Allison's expert guidance was invaluable and always timely in creating a comprehensive on line presence for PK Walsh. 
She quickly gained insight into PK Walsh's culture, unique service offerings and focus on customer service and was able to translate this message to potential clients."
From Cliff Robbins, MSBDC Advisor, Senior Business Advisor, Massachusetts Small Business Development Center (MSBDC)
"Allison is a human dynamo: energetic, effective, and dedicated to getting measurable results."
From Jennifer Yogel, Jewelry Designer, Artist, Teacher Local Color Jewelry and Jewelry Design Parties
"Allison Lux Nuovo has been a friend for many years. She has developed her businesses with professionalism and great insight. As a social and mixed media advisor she has coached me and given me many excellent suggestions on how to grow my business. I trust Allison and am confident in her advice."
From Scott Newall, CEO New Image
" It is my pleasure to recommend Allison Nuovo to any business that it looking to rise above their competition. Allison has an uncanny way of finding untapped ways to get your business out in front, regardless what you business may be. If you tap into her unbelievable energy, it is infectious and you'll see something amazing happen, your business will  grow."